Pete Carruthers
Job role: Senior Development Officer - Armed Forces
Professional background: From 1996 to 2006 I worked as an engineer, including 7 years as an aircraft avionics engineer in the Royal Air Force, before then going to drama school for three years to train as an actor, graduating in 2009.
Since then I've worked as a freelance actor, writer, director and filmmaker, producing several film and theatre projects, including three films about the difficulties faced by military veterans. These films are used by the NHS and several Armed Forces charities to improve the understanding of veterans' issues such as mental health and difficulties when transitioning to civilian life.
The experience of working with the armed forces community from both sides led to me taking up an exciting role with Greater Sport, delivering Moving Forces. I have been leading the development of this programme since June 2018 and am excited to see the further growth of this project in the coming months.
Favourite Activity: Football
Mobile: 07734 993560
Email: pete@greatersport.co.uk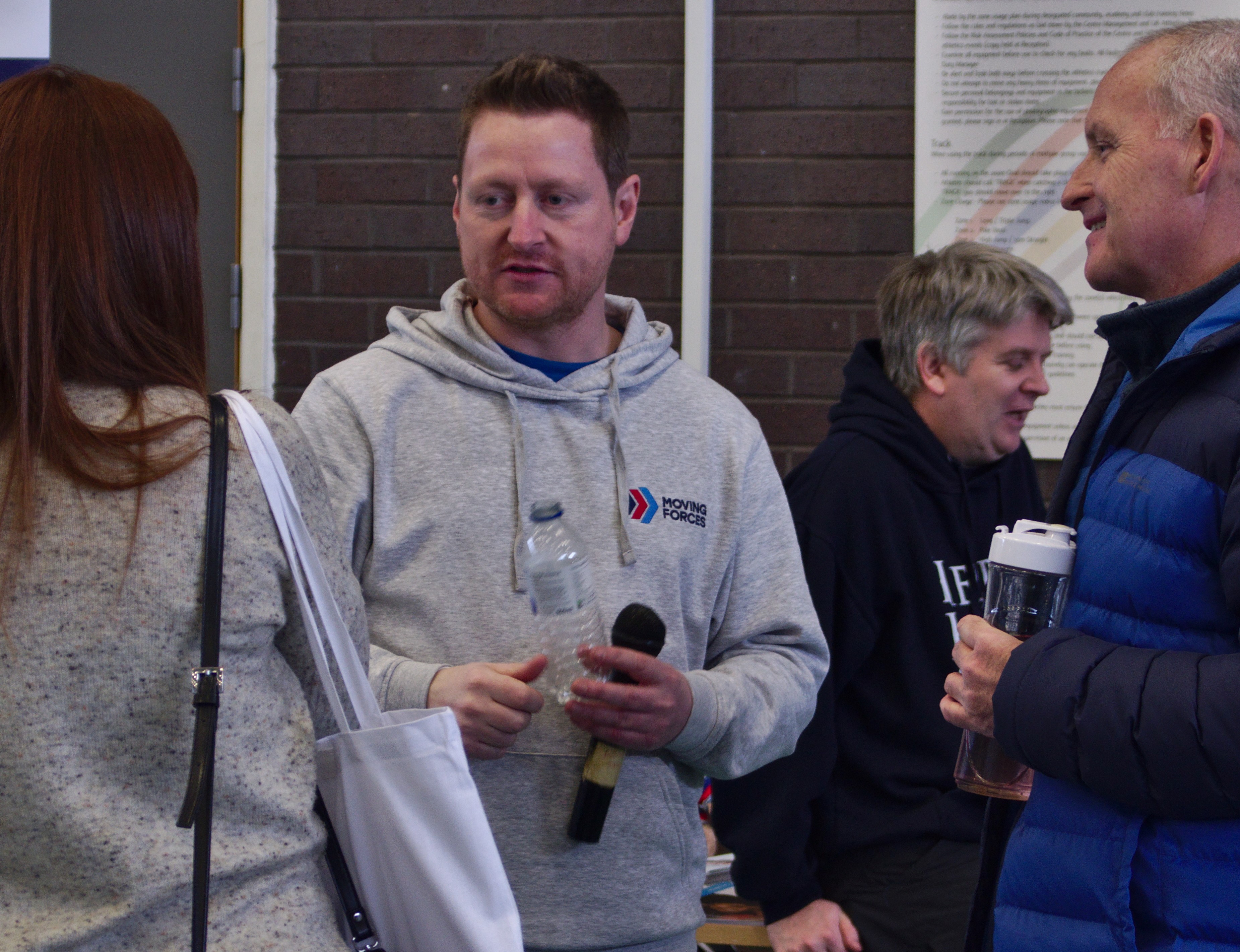 Elizabeth Hill
Job role: Development Officer - Moving Forces
Professional background: During my first working years I gained valuable experience in Equine Therapy and Aquatic Coaching. From these positions, I gained a deep appreciation for the positive mental and physical benefits sport.
I graduated from Texas Tech University in 2017 with a split degree in Forensic Anthropology and French. I have considerable volunteer experience in equine therapy working with those with disabilities to enable the improvement of their mental and physical health. 
Professionally, I have a mostly administrative background from working in Purchasing, Coordination, Human Resources, Finance and Research, and Archival Management in sectors ranging from Rail Development to Education. 
My interest in project management and physical activity's impact on mental health has ended me in a fantastic role with GreaterSport, assisting in the delivery of Moving Forces. 
Favourite Activity: Climbing
Mobile: 07851 252395
Email: elizabeth@greatersport.co.uk